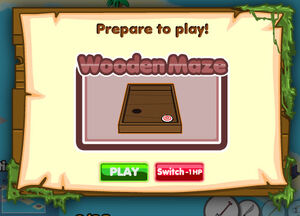 On February 16, 2010, nine new maps were released. These new maps comprised of two new Valentine's Day maps (Teddy Bear Island and Venus Bay), four new Fruity maps(Apple Bay, Banana Bay, Ice Cream Island, and Pineapple Island), two new Golden maps (Bills Bay and Dollar Island), as well as a new Mysterious map (Footprint Island). Teddy Bear Island, Venus Bay, and Footprint Island were all maps with a limited time to complete. The two Valentine's Day maps would disappear after 6 days, and Footprint Island would disappear after 13 days.
Also released at this time was a new mini-game, Wooden Maze, as well as "35 new special edition treasures" in the following 7 sets: Cyber insects, Cortes patterned skeleton, Maya pirate Gods, Patriotic butterflies, Pizarro's other belongings, Pocket-sized objects, and Valuable Taino Gods. These sets were originally only available on Footprint Island, and most players only received 2-4 of these on the map.
A new game condition began during this release. With the completion of a map, players now receive 1 MU$. Players also retroactively gained 1 MU$ For every 5 maps previously completed.
Apple Bay
Edit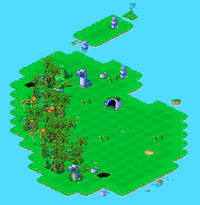 Banana Bay
Edit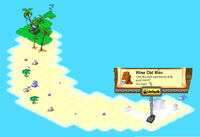 Bills Bay
Edit
Dollar Island
Edit
Footprint Island
Edit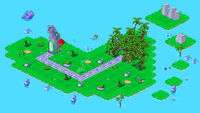 Ice Cream Island
Edit
Pineapple Island
Edit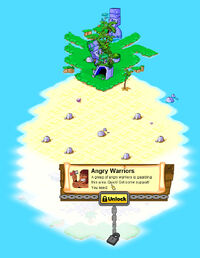 Teddy Bear Island
Edit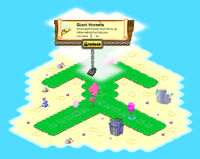 Venus Bay
Edit