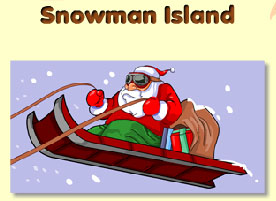 There were 9 new maps with a Christmas theme released on December 17 & 18, 2009. Two maps previewed the release on December 17th, followed by seven more maps the following day. These maps were only made available for a limited time.
These maps introduced the ten Christmas sets and 50 Christmas items to the game. Other previously-released items could be found on these islands as well. There was also the second opportunity in the game for a Lost Aztec God on one of the islands, Snowman Island.
Related Articles
Edit
Ad blocker interference detected!
Wikia is a free-to-use site that makes money from advertising. We have a modified experience for viewers using ad blockers

Wikia is not accessible if you've made further modifications. Remove the custom ad blocker rule(s) and the page will load as expected.